AAI

,



BRINGS A GLOBAL RESPONSE TO YOUR FIRE RISK
.
COMMERCIAL SERVICE
In France or in export, our commercial team listens to you, analyses your requests and helps you to develop a set of specifications.
Our commitment – to provide you with relevant solutions for the sustainable use of your site.
PREFABRICATION
AAI, the only independent French manufacturers which prefabricate networks for around 250 000 sprinklers per year, i.e. the equivalent in distance from Lille to Perpignan in prefabricated pipes.
In our factory, the isometry service:
drafts the manufacturing plans for your network;
manages stocks;
plans manufacture;
organises packing ;
arranges the transport (in trucks or containers).
With a capacity of 1 000 sprinklers per day, we lead the French market in this line of production. We have the biggest production unit for fire-protection pipework.
The flexibility of our workshops makes it possible to handle large-scale projects by mobilising our teams in 2/8 or 3/8.
The ST HILAIRE factory in Manche (50) is specialised in the prefabrication of stainless steel fire-protection networks and source facilities.
---
The CASTET factory in Landes (40)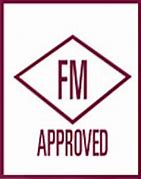 has an automated production chain comprising:
An automated line for antennae, allowing for mass production (cutting, grooving, boring and soldering and stitching of sprinklers);
An automated line for the collectors with boring by plasma torch and soldering of the antennae stitches;
A booth for automated painting by electrostatic spraying, in line with environmental constraints, with drying corridor.
We assume responsibility ourselves for the maintenance of all our site tools, thereby guaranteeing the ongoing reliability of our equipment.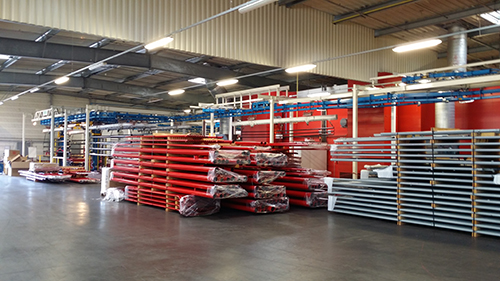 PRODUCTION AND INSTALLATION
A dynamic team of more than 250 tested and qualified employees, dedicated to working on your sites.
MAINTENANCE AND EXPLOITATION
Troubleshooting, planning, maintenance, 24Hr/24 assistance: AAI, dedicated experts at your service
Our employees provide a proximity service allowing you to plan and achieve the regulatory maintenance for your equipment.
Our 15 agencies spread over French territory bring us into close proximity with our clients.
Our strategy involves ensuring as prompt a service as possible, thanks to specialised and experienced mobile teams.
Monitoring in real time of our installations is provided by our 24h/24 standby services, with intervention vehicles for troubleshooting.
The technical and normative competences of our staff offer you independent control of your sites, in accordance with the currently applicable standards.